Shop
Showing 13–24 of 283 results
Sale! Blossoming Lotus CDROM
The Creators of LightSource have put mystical symbology and motion into the alluring and soothing Blossoming Lotus CD-ROM. Use Blossoming Lotus with Hemi-Sync® for powerfully focused meditation, daily stress reduction and serene ambience, as joyful upliftment at ceremonies and gatherings, … Continued
not rated
$

49.95
Add to cart Body Mind Spirit
The author of the classic books Altered States of Consciousness and Transpersonal Psychologies presents a selection of articles which provide scientific evidence for the existence of spiritual dimensions. There has long been a struggle between science and spirituality that has … Continued
not rated
$

12.95
Add to cart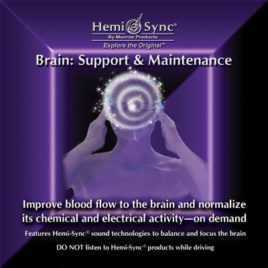 Brain: Support and Maintenance CD
With Brain Support and Maintenance audio guidance program from Hemi-Sync, you enhance the body's natural ability to maintain optimal brain functioning, improve blood flow to the brain and normalize its chemical and electrical activity. Brain Support and Maintenance is perfect … Continued
not rated
$

19.95
Add to cart
Sale!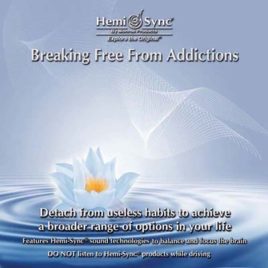 Breaking Free from Addictions
Unproductive habits often limit the range of options in your life. By increasing your acceptance of joy and making it more tangible, you actually come closer to repeating the greater experience of fulfillment. In this exercise Carolyn Ball, MA, LPC … Continued
not rated
$

19.95
Buy product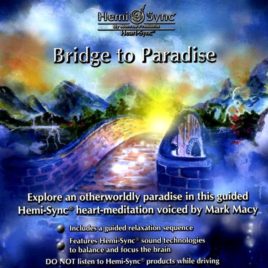 Bridge to Paradise
Explore an otherworldly paradise in this guided Hemi-Sync heart-meditation voiced by Mark Macy. Using the developments of instrumental transcommunication (ITC) which reveals the communications with worlds of spirit via TV's radios, telephones, computers and other technical devices, Mark Macy shares … Continued
not rated
$

19.95
Add to cart
Sale! Bright Blue Eyemask
A comfortable, luxury class eyemask with a bright blue exterior shell. All of our eyemasks are made from natural cotton and are comfortable to wear. Eyemasks help sheild light from entering the eyelids so you can get better sleep. Since … Continued
not rated
$

24.95
Add to cart Brocade Quilt Speaker Pillow
Covered in a smooth luxurious Brocade Quilt pillow cover, The Sleepsonic Brocade Quilt Mini Pillow offers the sound delivery quality of Headphones in a comfortable alternative (Cushion Level: semi-firm). Buy The Sleepsonic Brocade Quilt Mini, now on sale at Hemi-Sync.com.Sleepsonic … Continued
not rated
$

129.95
Add to cart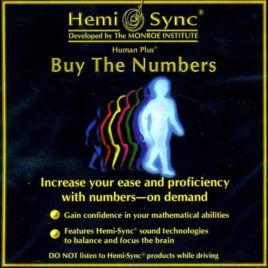 Buy the Numbers CD
Here is a great Hemi-Sync CD that has been used by all kinds of business people in the financial industry, including, brokers, traders, analysts, and anyone needing sharpening in their ability to process mathematical information. Buy the Numbers helps you … Continued
not rated
$

19.95
Add to cart
Sale! Cable Car Ride CD
Enjoy an infusion of cheerful energy as you awaken to joyful, uplifting rhythms and Hemi-Sync®. Start your day in a positive mood or lift your spirits anytime with this delightful experience of Cable Car Ride.  Many forms of teachings are … Continued
not rated
$

19.95
Add to cart